Version 10 of PicturesToExe is available in commercial version since October 3, 2019. It can be downloaded from the WnSoft France or WnSoft English website.
The successor of the PicutresToExe9 version dedicated to photo slideshows and audiovisual (AV) editing has been renamed PTE AV Studio 10.
As with previous versions, the product is available in two versions :
PTE AV Studio 10 Pro (€139) - This version replaces the previous Deluxe edition.
The Pro version offers hobbyists and professionals maximum creativity with advanced functionality
PTE AV Studio 10 (€69) - This version replaces the previous Essentials edition.
The Standard version allows you to make audio-visual slideshows with the minimum of source material and explore some of the more creative aspects.
If you have a license key for a version 8 or 9 of PicturesToExe, the update is possible for a small fee.
Upgrading from PicturesToExe Deluxe 8 and 9 to PTE AV Studio 10 Pro is €39
Upgrading from PicturesToExe Essentials 8 and 9 to PTE AV Studio 10 costs €29.
What's new in PTE AV Studio 10
Many functional, technical and graphical improvements have been made with this new version. I let you discover them on the WnSoft France or WnSoft English website.
DiaporaShop has very modestly participated in version 10 by creating three new styles that you will find as standard in the software.
These styles are available in the Experimentssection. in the Styles and Themes window :
Watercolour : progressively displays an image by a watercolour spot effect
Brushstrokes: gradually displays an image using brushstroke effects
Suspended images: Five images are presented successively with a parallax effect.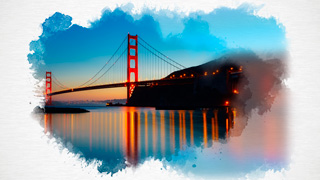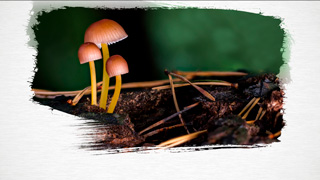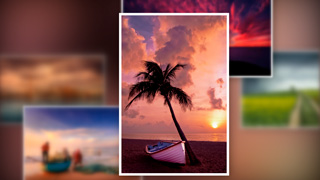 Compatibility with DiaporaShop styles and transitions
Good news, all styles and transitions available on DiaporaShop created in version 9 are compatible with PTE AV Studio 10 editions.
If you have version 9 of PTE with your own custom styles and transitions or from DiaporaShop, when installing version 10, a window will appear and will propose you to choose the previous version in order to import its parameters. By clicking on the Validate button, all your styles and transitions from version 9 will be imported in the new version.
In conclusion, version 10 brings many improvements including the concept of Themes to facilitate the creation of a slideshow. A theme is a set of several styles that can be applied in one click to several slides. Users can create new custom themes and share them.
If the functionality is interesting, it is possible that DiaporaShop makes this type of product available.