The transitions presented in this article allow the second view to appear separated from the first by an electric white border.

12 such transitions are available on the shop. In the following paragraph, I describe how you can easily customize the border color of these transitions.
An example of transition effects is shown in the video overview below:
Operating principle and customisation of the border colour
All these transitions are based on the principle of threshold masks presented in this article.
To get the colored border effect between the two views of the transition, I use three groups of threshold effect masks stacked on top of each other. Each of these groups embeds exactly the same pattern and therefore produces the same animation.
The three groups contain from the highest to the lowest:
the final image
the secondary colour of the border (blue)
the main border colour (white)
The colored border appears due to the time shift of the key points of the different mask groups. The greater the time difference between mask groups, the thicker the colored border.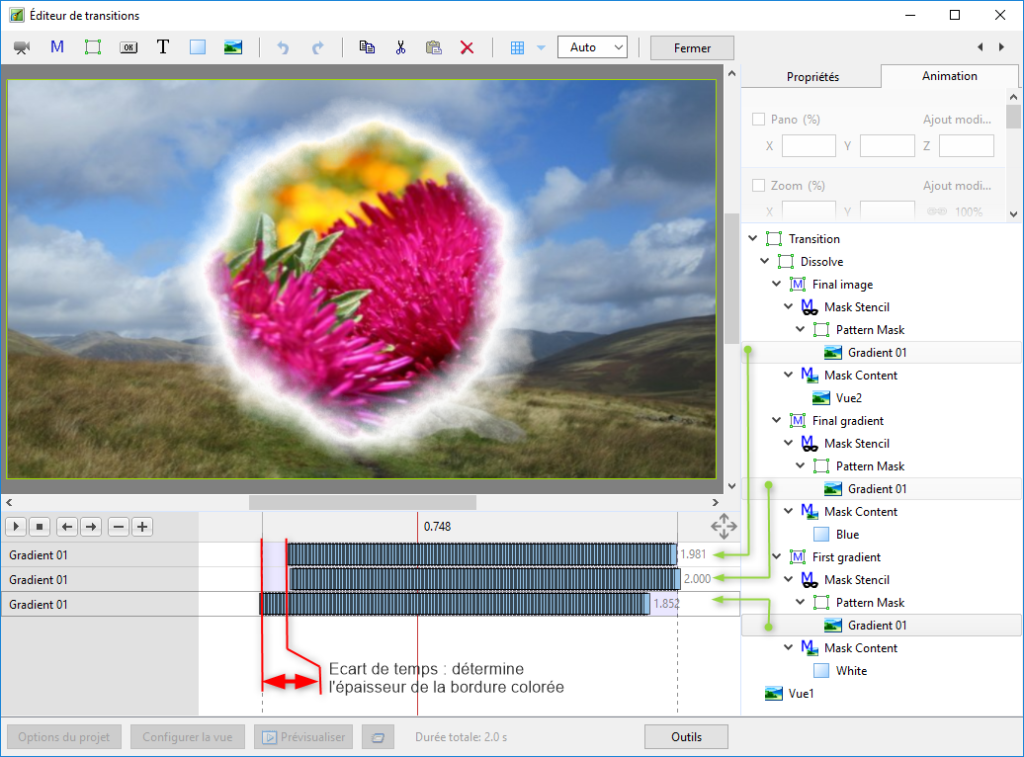 Changing the color of the border is easy to do, because you just have to change the color of the rectangle of the "First gradient" and "Final gradient" groups.
The group "First gradient" contains the color of the border that appears before the transition. The "Final gradient" group contains the color behind the transition.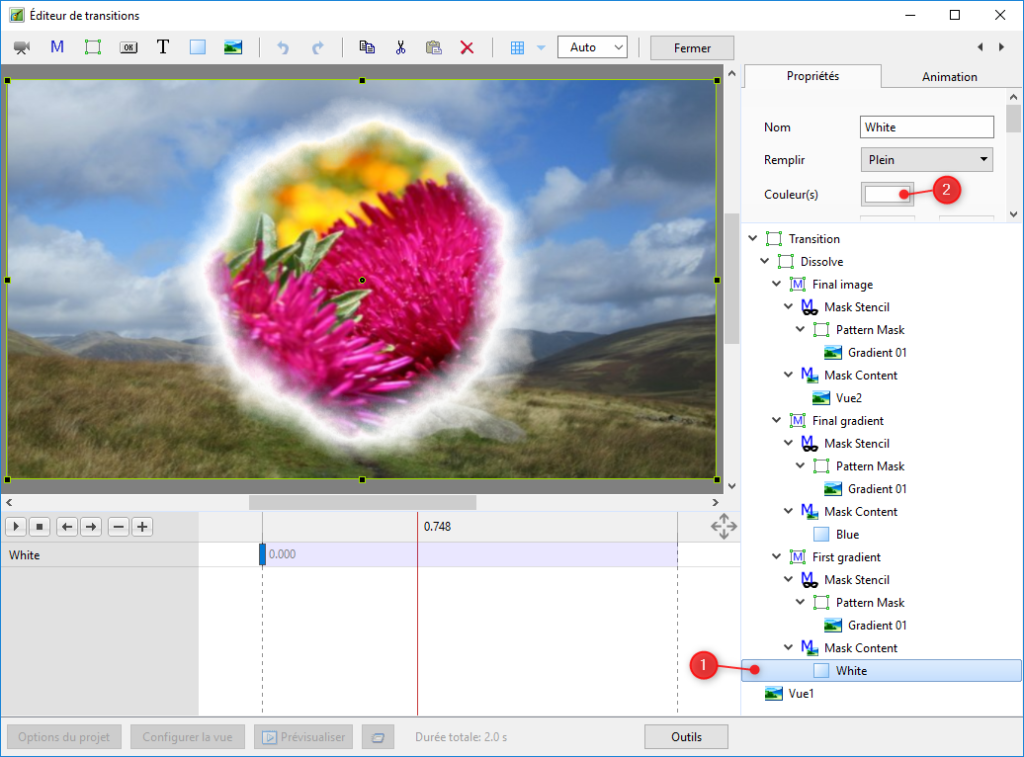 It is possible to configure a color gradient instead of a solid color. It is also possible to place a colored and textured image instead of a colored rectangle.