A wedding offers great moments of happiness, it is also a great opportunity to take beautiful pictures. Sharing the good moments will inevitably be done through the projection of a slide show.
I don't know about you, there are times in life when wedding announcements come from all over and for the same period of time. This is the situation that is happening to me in 2018, friends, cousins and nephews have spread the word to get married this year. We can say that the purchase of the new suit will be largely amortized 😉
In order not to be caught off guard when creating the slideshows, I have prepared several styles that lend themselves ideally to the " wedding " atmosphere.
The "Floating in love" category includes 30 styles grouped into 6 animation groups. A group contains the styles for 2, 3 or 4 images, the images are animated either with a vertical scrolling from bottom to top of the screen or with a zoom out effect.
All animations are presented on one of the 5 possible backgrounds.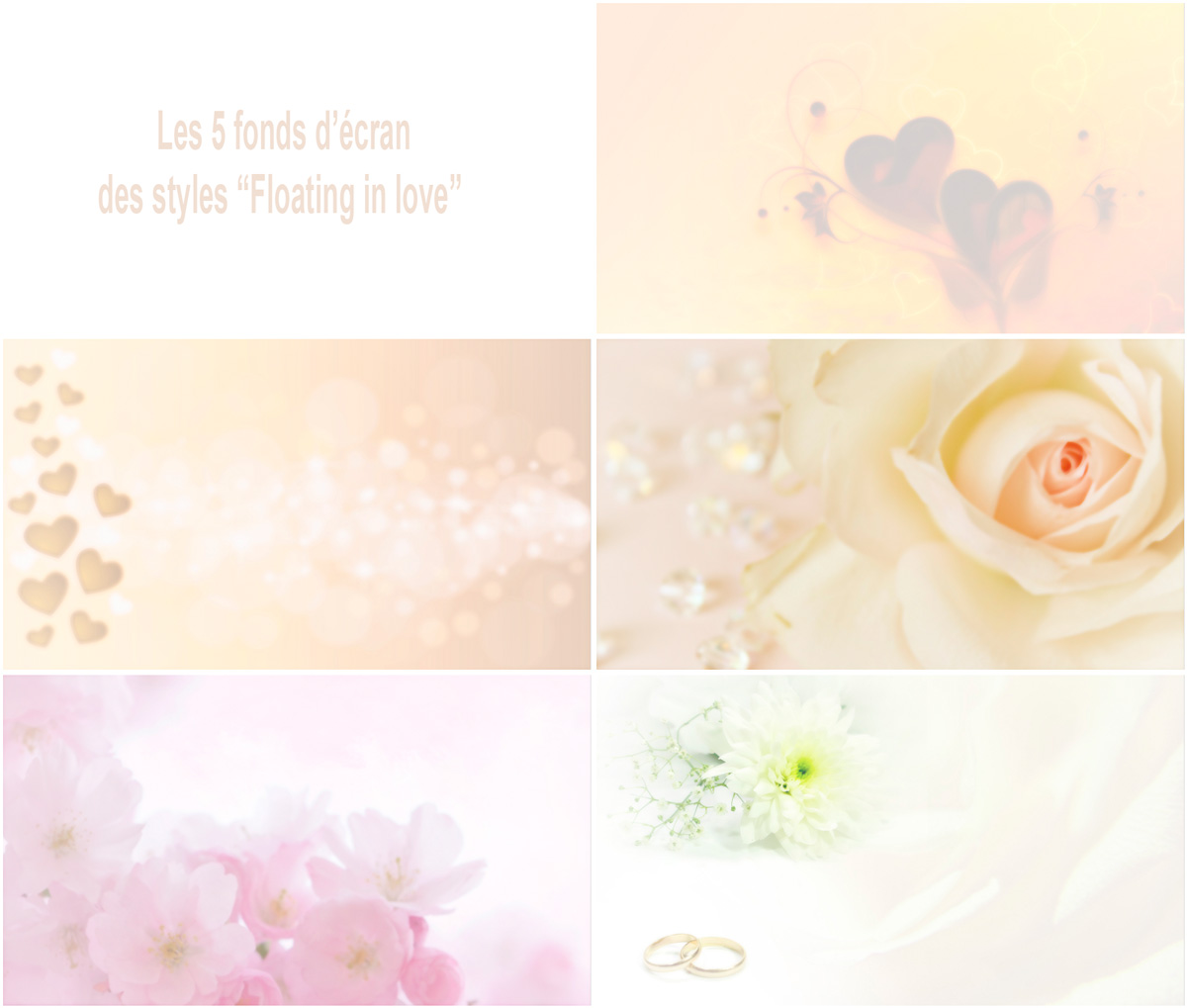 An example of one of the 30 styles is shown in the video preview below :